Defy reality with the latest & best VR headsets on sale now in New Zealand.
If you have not tried VR yet, you are in for an amazing experience.

The most important piece of your virtual reality kit is the headset, a device like a thick pair of goggles that goes over your eyes. The more expensive, higher-quality headsets need to be connected to a computer to run apps and games, while some less expensive ones use a cellphone clipped to the front of the headset.
Here Is Our Best VR Headsets List
Oculus Quest 2
HP Reverb G2
PlayStation VR
HTC VIVE Pro
HTC VIVE Cosmos
Oculus Quest 2
Enjoy VR gaming without a PC or console with the Oculus Quest 2 All-in-One VR Headset. With improvements over the original Quest, the Quest 2 has a higher resolution panel. The display for each eye is 1832 x 1920 resolution, which is 50% more pixels than the original Quest. Built using the Qualcomm Snapdragon XR2 platform and 6GB of RAM, the Quest 2 provides fast performance and next-gen graphics.
HP Reverb G2 Virtual Reality Headset
The no-compromise VR Headset. Realistic Visual. Immersive soundscapes. Superb tracking and performance. Developed in collaboration with Valve and Microsoft, our breakthrough headset delivers a more immersive experience. Ergonomically designed for comfort. Optimized for compatibility. Introducing the new standard in VR.
PlayStation VR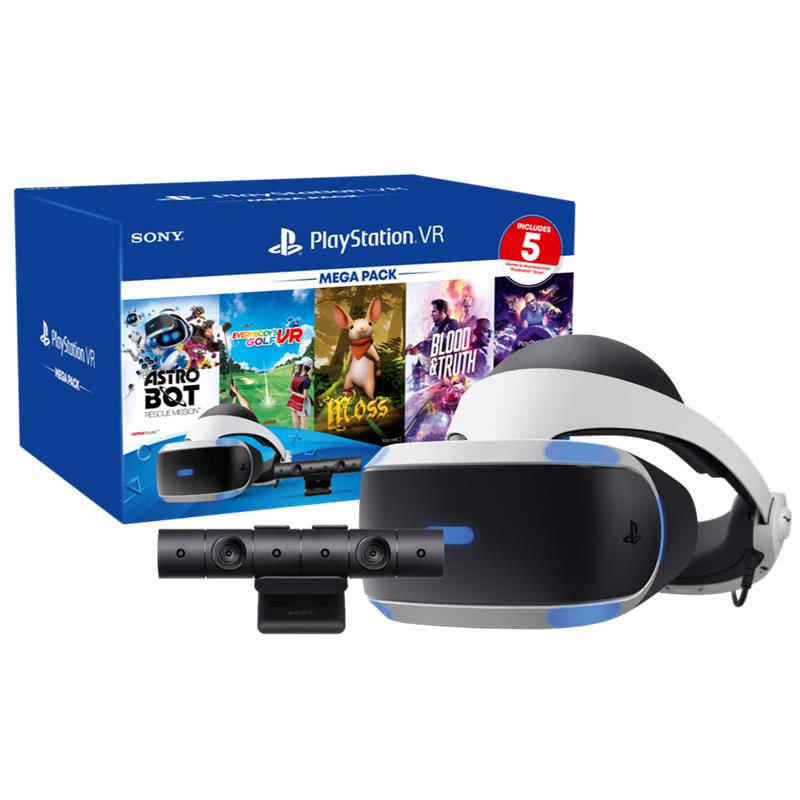 Live the game with PS VR – the new great-value PlayStation®VR Mega Pack takes you straight to the heart of five thrilling VR adventures.
Immerse yourself in hundreds of mind-blowing virtual reality games and experiences. Travel through an endless universe, explore fantasy realms, blast your way through the criminal underworld, and lose yourself to the beat.
HTC VIVE Pro Virtual Reality Kit
VIVE Pro is the most capable, and fully featured Virtual Reality system VIVE has ever made. Designed to meet the needs of today's most demanding VR users – from expansive office environments and crowded arcades, to the comfort of your living room. VIVE Pro surpasses the bar-setting experience to realize the most immersive virtual reality experience today.
HTC VIVE Cosmos Virtual Reality Kit 
Designed for an immersive virtual reality experience, the HTC VIVE Cosmos VR Headset features a total resolution of 2880 x 1700, an 88% increase over the original VIVE.
In addition to the increased resolution, the VIVE Cosmos also features RGB LCD panels with increased subpixels for 40% improved lens clarity over the original VIVE. Interpupillary distance (IPD) is the distance between your eyes. Since everyone is different, HTC includes an adjustable dial to help customize your VR experience. With six cameras, the VIVE Cosmos no longer requires external base stations because it utilizes inside-out tracking.
How VR Content Is Made Will Blow Your Mind
Wrap it up
Choosing the right VR headset is critical to getting the whole VR experience right.
VR is quite amazing and fun for the whole family, with more and more options on the market we hope our list makes it easier to find the best VR headset for your budget.
Immerse yourself in new worlds with mixed and virtual reality gaming.

Compare prices on the latest VR games here on Shopbot