Is it time to update your wine glasses to welcome in gathering together with family and friends?

We have searched the net to find the best-reviewed wine glasses in New Zealand.

With so many wine glasses on the market, it can be easy to buy the wrong set, so our list is updated regularly as we make sure it is easy for you to find the perfect glass to match your wine.

Luigi Bormioli Set 4 Talismano Chardonnay Glasses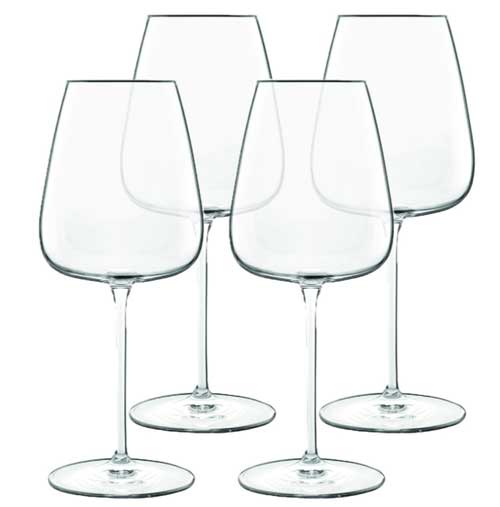 Luigi Bormioli Talismano Chardonnay Gift Box Of 4 450ml. Known as 'the lucky charm'. A stunning collection of machine-blown stemware showcasing artisanal technique from Luigi Bormioli. The Talismano collection is characterised by a flat base design and soft curvature of the bowl to create a unique decanter effect.
Pasabahce Set 6 Reserva Wine
Pasabahce offers a complete solution for high-quality and durable glassware. From the Reserva Collection, the Reserva Wine glass features a beautiful u-shaped bowl to help concentrate the aromas and flavors of the wine. Composed of a robust lead-free crystal glass gives the Reserva wine glass exceptional clarity making it an exceptional stemware to serve in restaurants, hotels, bars, and catered events to serve any signature wine or water and iced tea.
Pasabahce – A brand that is an essential part of our lives… At home or in the office; it's the symbol of elegance, creativity, and reliability with its wide product range, functionality, innovative perspective, distinctive designs, and 80 years of experience. Pasabahce offers a complete solution for high-quality and durable glassware.
Casa Domani Evolve Stemless Wine Glass Set
Enjoy a drop of pinot or sauvignon blanc in the versatile and minimalist design of the Evolve Stemless Wine Glass, 460ml (Set of 6) from Casa Domani.
Stolzle Quatrophil Bordeaux
Made of 100% lead-free crystal, Stolzle glassware provides higher clarity and brilliance than glassware that contains lead. The smooth touch and delicate chime of Stolzle crystal glassware lets your customers know they are receiving the very best product and service possible. Certified for over 1000 dishwasher rinse cycles and specially tempered for high resistance to breakage.
The Quatrophil range is an extravagant collection that rises above the usual mass of stemmed glasses with its straight contour, scheduled waist, and long, pulled stem. These glasses appeal to lovers of strong and accentuated shapes. The filigree stem carries bowls with a distinctive waist sometimes higher, sometimes lower. This point is not arbitrary, but instead the result of careful design for an optimised wine experience to develop and distinguish the character of the wines within.
Waterford Crystal Elegance Merlot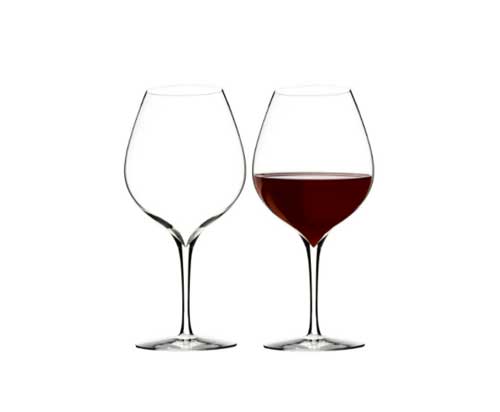 The Waterford Elegance collection is the pinnacle of elite fine wine and spirits enjoyment. This handmade, crystalline Merlot Pair is uniquely contemporary in design and deportment, with a clear, delicate bowl, striking deep V plunge, crisp rim, pulled stem, and flawlessly modern profile.
Broste Amber Wine Glasses
The Broste Copenhagen Amber glassware range is inspired by the rich, golden hue of amber, the fossilised tree resin, renowned for its beauty and warm colour. Designed with soft, fluid-like features, the tumbler has been handcrafted from mouthblown glass.
Schott Zwiesel Vina White Wine
The Vina range presents a clean, clear philosophy: a concentrated collection capable of enhancing the presentation, aroma, and flavour of the widest possible range of wines. The range is a pleasing, complimentary design, bringing order to any table setting. Vina's subtle details and robust design, mean it is suitable for everyday use and wine appreciation, while conveniently fitting into the racks of most household and industrial dishwashers.
An ideal starting collection for savouring fine wines at home or professional use in hotels and restaurants. Tumblers and other accessories add the finishing touches, enabling Vina to grow with your evolving tastes and needs.
How To Pick The Best Wine Glasses
Wrap it up
With Christmas just around the corner, now is the time to update your wine glasses as we say goodbye to 2021 and enjoy time with family and friends.
Compare prices on wine related products at Shopbot