Time to upgrade your old toaster? Then our list is perfect to help you fin the best rated toaster in New Zealand.
There is nothing cool about toasters, maybe how they look retro these days, but we can all agree that toast is one of the best staple foods.
Toast for breakfast, lunch and even Sunday dinners in summer.
All this talk of toast is making me hungry, so without delay here is our top rated toaster list.
Out Top Rated Toaster List New Zealand
DéLonghi Icona Capitals
Russell Hobbs 4-Slice Honeycomb
Sunbeam Alinea Select 4
Morphy Richards Cork
Breville The Toast Select Luxe
Kitchenaid Design Dual
Sunbeam Simply Shine
DéLonghi Icona Capitals 2-Slice Toaster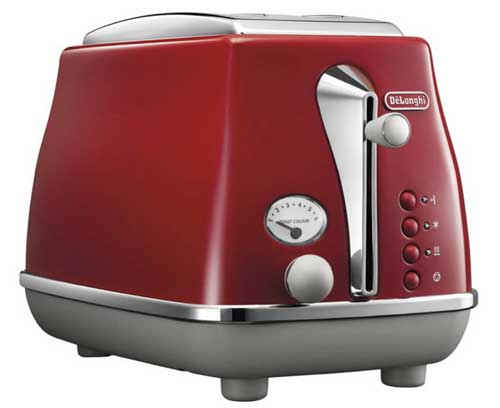 Inspired by iconic cosmopolitan cities in the world, the Icona Capitals collection is the ideal addition to any kitchen that values aesthetics. Featuring electronic controls, an extra lift position for easy removal of small slices, removable crumb tray for easy cleaning and non-slip feet for ease of use and safety, this toaster is not only stylish, it is practical.
Russell Hobbs 4-Slice Honeycomb Toaster
The Honeycomb collection from Russell Hobbs combines contemporary textures with sleek design, resulting in functional and stylish kitchenware pieces. This toaster features a dual variable browning controls, defrost, reheat and eject functions, along with a high lift feature for easy toast removal.
Sunbeam Alinea Select 4 Slice Toaster
Different bread types have varying densities which require different cook times. The toast profile will alter depending on the length of time you toast for and whether you're toasting gluten free, sour dough, white, brown or grain bread, or even crumpets. AlineaTM Select Bread Select Toaster combines elegant form with Select technology so that you can select your bread type and enjoy perfect toast and crumpets everyday.
Morphy Richards Cork 4-Slice Toaster
The Aspect Cork 4 Slice Toaster combines craftsmanship and quality and has a contemporary look and feel with a naturalistic cork effect base.
Breville The Toast Select Luxe 2 Slice Toaster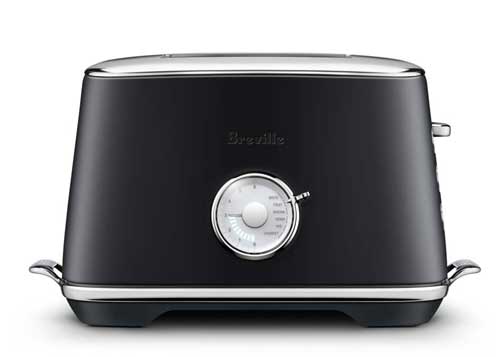 So how do you get the perfect toast, no matter what bread you're toasting? This motorised toaster's elegant push button controls include 'Lift & Look' and 'A Bit More'. Lift & Look activates the motorised carriage to gently raise the bread just long enough to checkif it's done. Press 'A Bit More' and the carriage lowers once more to give it just that. One Touch, Perfection.
Kitchenaid Design Dual Long Slot Toaster
The Design 4 Slice Toaster was created for the artisanal bread lover, with long and wide slots, to fit bread and crumpets of a variety of sizes.
Pick your perfect toasting level with 6 shade settings, and the Toast Longer function that allows you to add to that toast that little bit extra.
The long slim design is perfect for kitchens with a smaller bench space.
Sunbeam Simply Shine 4 Slice Toaster
Introducing a toaster with a sophisticated design that will add modern day elegance to any kitchen. Built with a premium glossy finish, the toaster comes with a matching kettle to elevate your breakfast and makes your kitchen simply shine.
Tips On Using Your Toaster
Wrap it up
Every home needs a goo toaster, at least in my house this is a requirement. We hope you find out top rated toaster list helpfull and tasty.
If you want to compare a wide range of toaster prices, try Shopbot