If you want to take your movie nights to a whole new level, then a home theater projector will blow your movie socks off.
Experience the big screen at home with a 4k projector. These used to be only for movie stars with large budgets, but now you can invest in a quality home theater projector for a fairly low budget. One thing to keep in mind is that you will also need a good quality projector screen.

If budget is a concern, you can always start with a white wall and then later down the track upgrade to a projection screen to really get that movie theater experience at home.
Like TVs, home theater projectors have optimal viewing distances for high-definition (HD) and ultra-high definition. However, you actually need to sit closer to a 4K TV if you want to make the most out of the higher screen resolution. Still, if you want a mega screen then you'll need the mega room to accommodate it.
ANSI Lumens
ANSI lumens is basically the lamp brightness and is important for good contrast and picture quality, but crucial if you'll be using your projector in a room with ambient light. Models range from 2000 lumens or less, which is quite dark, to over 4500 lumens which are suited to bright rooms.
If you're using a projector in a well-lit room with windows, consider a projector with 3000 lumens mark or more. This will be usable at most times of the day.
Lights, Action, Cameras, Home Theater Projectors
Samsung Premiere P7 Laser Projector
BenQ TH585 ATV Projector
Laser 1080P HD Video Projector
BenQ GS2 Wireless LED Projector
BenQ 4K UHD Home Cinema Projector W1700M
XGIMI Halo Smart Home Lumen Portable Projector
Viewsonic M2 Portable LED Projector
Anker Nebula Capsule Portable Projector
Samsung Premiere P7 Laser Projector
Enjoy an epic cinematic experience from the comfort of your couch. With long-lasting laser technology and incredible brightness levels, The Premiere is a game-changer in big-screen entertainment
BenQ TH585 ATV Projector
Flat screens are totally outplayed by gigantic projected images in Full HD 1080p. TH585 home theatre projector offers entertainment and gaming thrills with incredible picture quality. Stunning graphics in Game Mode and 3500 lumens of brightness deliver intense action, even in daylight.
Laser 1080P HD Video Projector
Laser Bluetooth DVD Projector – White is Compact in size and ideal for movie time, gaming, or watching a slide show.
The high-efficiency LED lamp can throw an image of up to 100 inches. Think impromptu movie night anywhere there's a wall (or even a white sheet!). 
Play content from DVD / VCD / CD disc movies directly from the built-in DVD player or connect via VGA, HDMI, USB, Micro SD Card.
BenQ GS2 Wireless LED Projector
Big screen entertainment anytime, anywhere! Enjoy truly cinematic movie nights and action-packed gaming sessions with the GS2 Wireless LED projector from BenQ. With Wi-Fi and Bluetooth functionality, as well as wired connectivity options, you can stream movies, games and music from your laptop, gaming console and smartphone devices at the click of a button. Complete with features designed to safeguard children's eye health, and the ability to turn it into a tune-pumping Bluetooth speaker, this is the ultimate entertainment device for your family!
BenQ 4K UHD Home Cinema Projector W1700M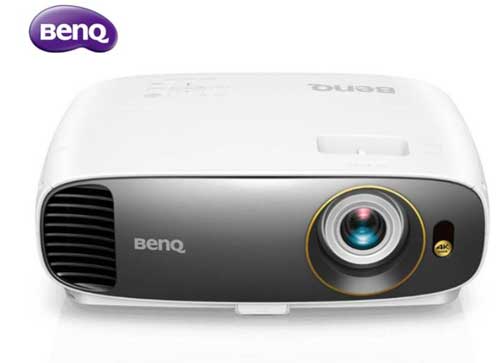 Perfect for your home cinema, turn any wall of your home into a breathtaking 4K UHD screen with this Home Cinema Projector from BenQ. CinematicColour and HDR technology reproduce hyper-realistic video quality with true-to-life colour accuracy while CinemaMaster+ enhances audio and visuals for an immersive home theatre experience. With a screen size up to 2.54m, bring a grand cinema experience to your home thanks to this remarkable projector.
XGIMI Halo Smart Home Lumen Portable Projector
True cinematic projection with up to 300 inches display. True 1080P resolution with 600-800 ANSI Lumens. Premium sound by Harman-Kardon
Viewsonic M2 Portable LED Projector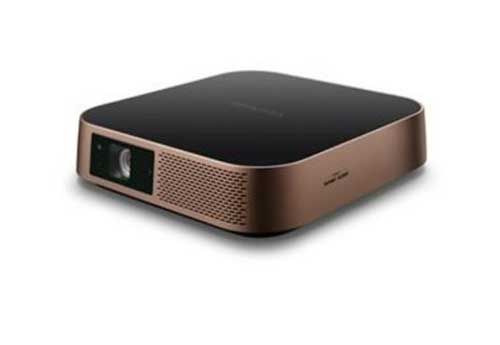 The ViewSonic M2 projector is a portable solution for delivering superb audiovisual performance on the road, at meetings or in key presentations. Engage, enthrall and delight with Full HD resolution, integrated Harman Kardon audio and a premium design that can go anywhere with you.
Anker Nebula Capsule Portable Projector
The New Smart Portable Pico Wifi Wireless Projector, High-Contrast Pocket Cinema, DLP, 360 Speaker, 100″picture, Android 7.1, 4-Hour Video Playtime, Dedicated App and More.
The 7 Most Common Home Theater Mistakes
Wrap It Up
A home theater setup with a video projector at its centerpiece can really elevate the home entertainment experience.
Unless projecting onto a wall, you also have to consider the cost of a screen, which comes in similar price ranges.
Don't forget to compare and save with Shopbot New Zealand